As promised in the Combiner Wars Thunderclash
feature
, we'd come back around to the Combiner Wars and the many opportunities there are to build upon the Prime toys in the line. For me, the third party Beelzeboss BLZ-08 Spiritual Leadership Custom Kit really gives the Combiner Wars G1 style Optimus Prime figure a lift. Today's Prime shot takes a look at the before and after.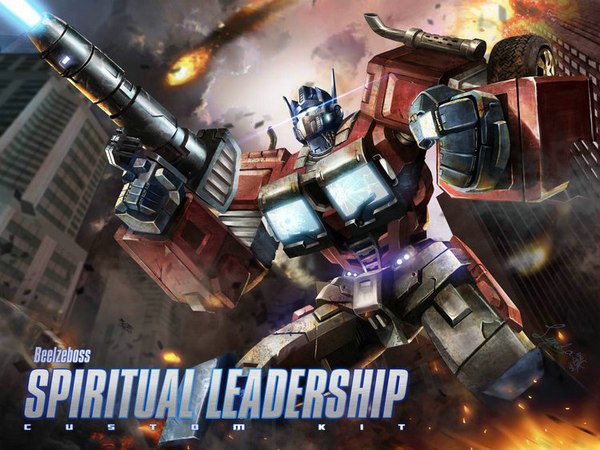 Beelzeboss BLZ-08 Spiritual Leadership Custom Kit box art
The Spiritual Leadership upgrade is quite dramatic. What was a somewhat stumpy looking Optimus Prime, is suddenly BIG and bRAWy! Pretty much every aspect of the figure has some kind of update. Most notable is the leap in height from voyager to leader class in a single upgrade. The G1 style Fusion weapon balances well with the combined stock weapons, adding even more to the leader class feel. The Beelzeboss kit also includes new IDW and G1 heads. However, I have chosen to top off this already awesome figure with the even more awesome Omega Prime head for the Maximus Prime effect those massive antennae add.