For those of you want less gaps and more tape-deck with your War For Cybertron: SIEGE Soundwave. The Shockwave Lab SL-51 SL51 Fillers for Siege Soundwave give you a bit more than meets what came out of the package with fillers for the arms and shoulders as well as neat modification that allows for a more proper Walkman mode.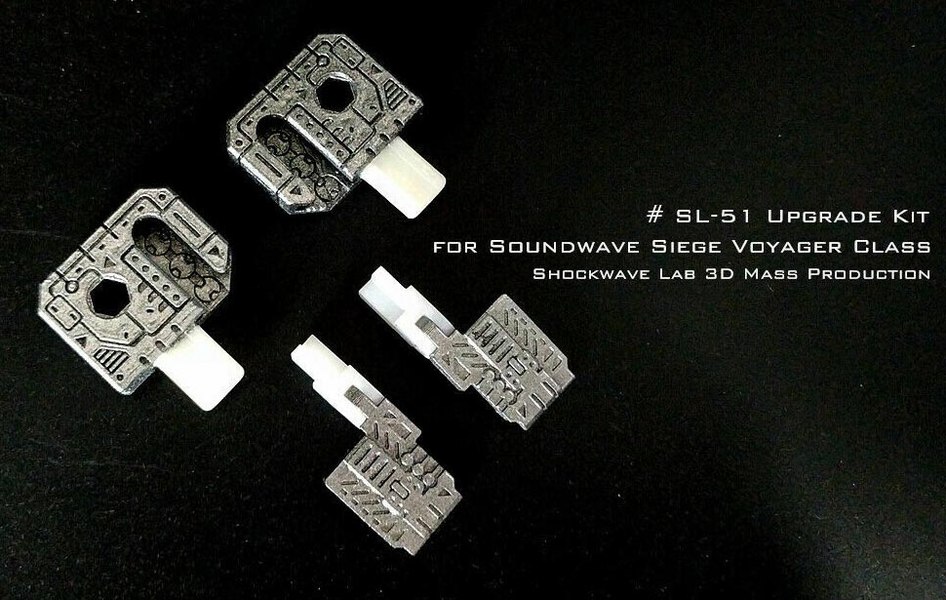 The Shockwave Lab adds four special parts made to match SIEGE Soundawave's look without effecting the transformation from robot to space cruiser to tape deck that include:
2 × forearm gap fillers
2 × shoulder fillers
Check out the images and video review below thanks to YouTuber emgo316 for the full review of the upgrades.
The Shockwave Labs SL-51 Siege Soundwave Upgrade kits are available on Ebay now for just $14.99 USD shipping included at the following auction:
https://www.ebay.com/itm/Shockwave-Labs-SL-51-Upgrade-kit-for-Soundwave-Siege-Voyager-Class-In-stock/163707817702