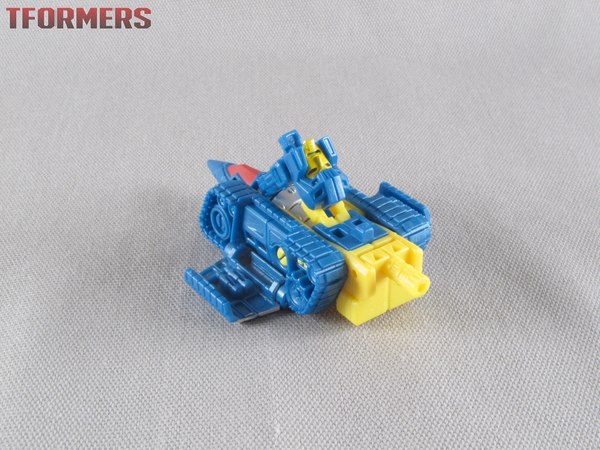 Click on any photo to go to the gallery!
Nightbeat is one of the Headmaster characters who's made the largest splash on G1 and related continuities in his role of detective. Currently part of the Lost Light crew in More Than Meets The Eye, he-
WHOA. Whoa. Hold up a second.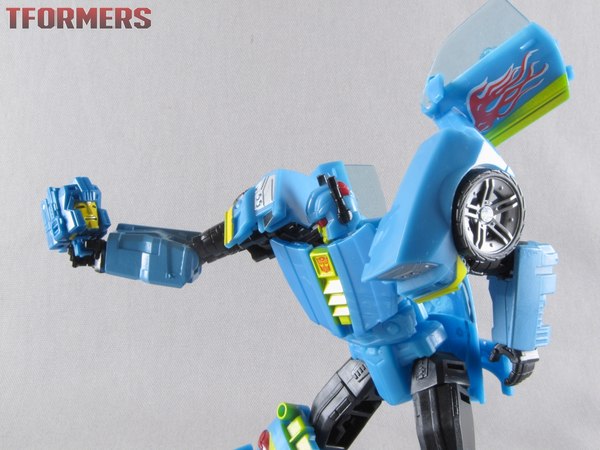 What is up with his FACE!?
Let's head this review up with the big issue: What's up with his face is that it's actually based on G1 Nightbeat's toy head. Which got swapped with Siren in the Marvel comics and most if not all subsequent depictions. I guess the shades just work better for a detective.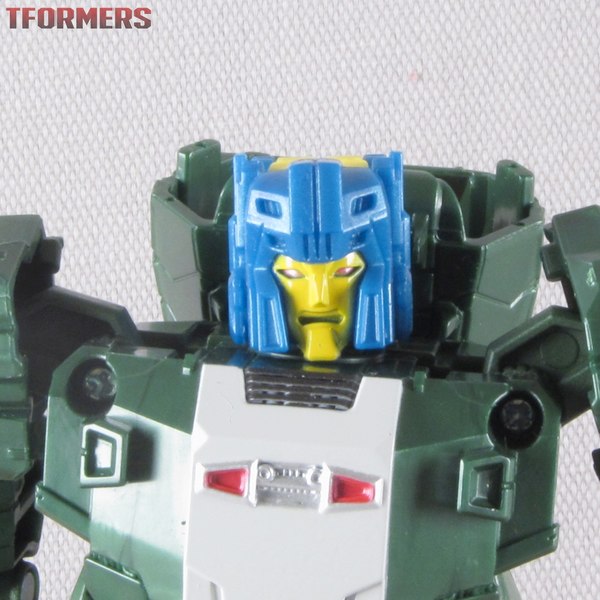 The coloring's not quite there, though, as
Nightbeat should have a yellow inner helmet and an orange face.
So that's the design. As for the expression? I don't know, but it's very `90s, isn't it? Kind of a Beast Wars grimace crossed with dull surprise.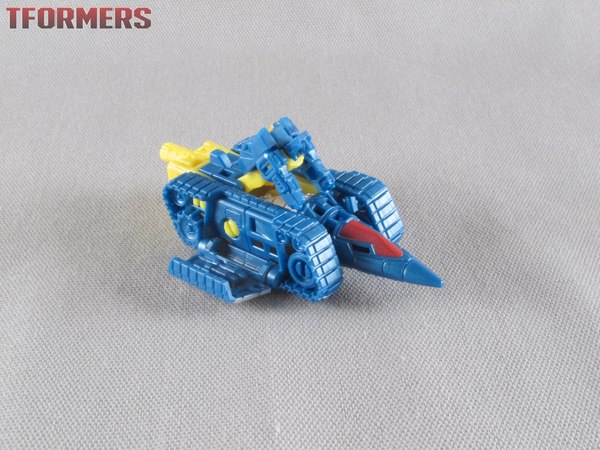 Unlike Siren, Nightbeat's vehicle bears zero resemblence to his original automotive self whatsoever. The passenger mode is a relatively large jet sled that Nightbeat plugs into the top of. It's a neat way to make the vehicle more dynamic - and possibly aerodynamic - than just having him sit on the top.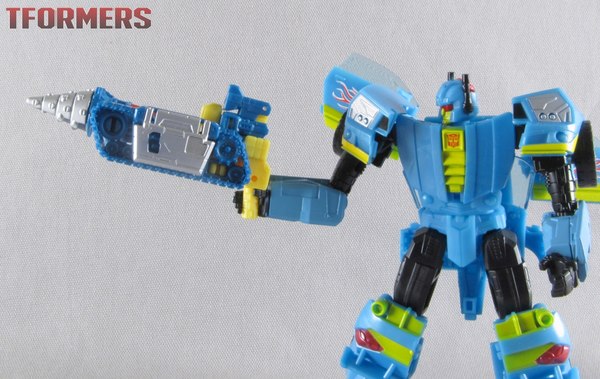 The weapon mode makes Nightbeat into a hand drill by... flipping down a peg. Most transformative, but you can detach Nightbeat from it without much aesthetic loss.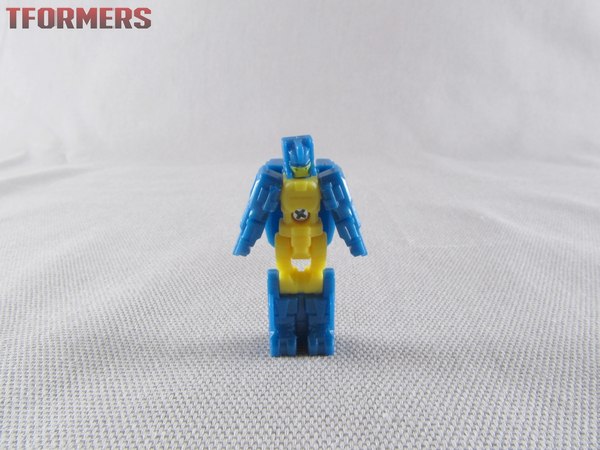 The Titan Master himself, once known as Muzzle, has tighter knees than Loudmouth/Siren/Quig and is much easier to stand.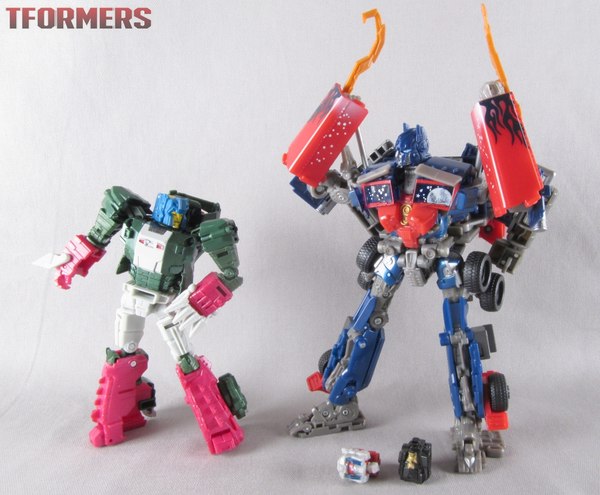 I hate to say it, but I think the Titan Master itself is not really going to satisfy anyone. If you want a more G1-accurate Muzzle you need the TakaraTomy version, which has the yellow inner helmet and orange face. If you want a media-accurate Nightbeat, you'll need a steadier hand than I probably have in order to paint Siren. Hopefully either Hasbro or Takara will ultimately give us color-swapped versions of Loudmouth and Nightbeat that will be more satisfying to everyone. Maybe with bodies and everything! That'd be great. But with the weird face and the lackluster vehicle, I think this will probably be the easiest Titan Master to skip.
| | |
| --- | --- |
| Reviewer | RAC |
| Date | July 6th 2016 |
| Score | (7 out of 10) |
| Reads | 5399 |
Back to Reviews Index